Today is an important day to remember the sacrifices of past generations, so I wanted to pay my respects.
I have heard a lot of noise from students about this glorifying war and some religous extremists, but I think it worth bearing in mind that for most of us it is a simple recognistion of the huge sacrifice made by generations of our families, people who are still our close relatives. Regardless of race, politics or religion.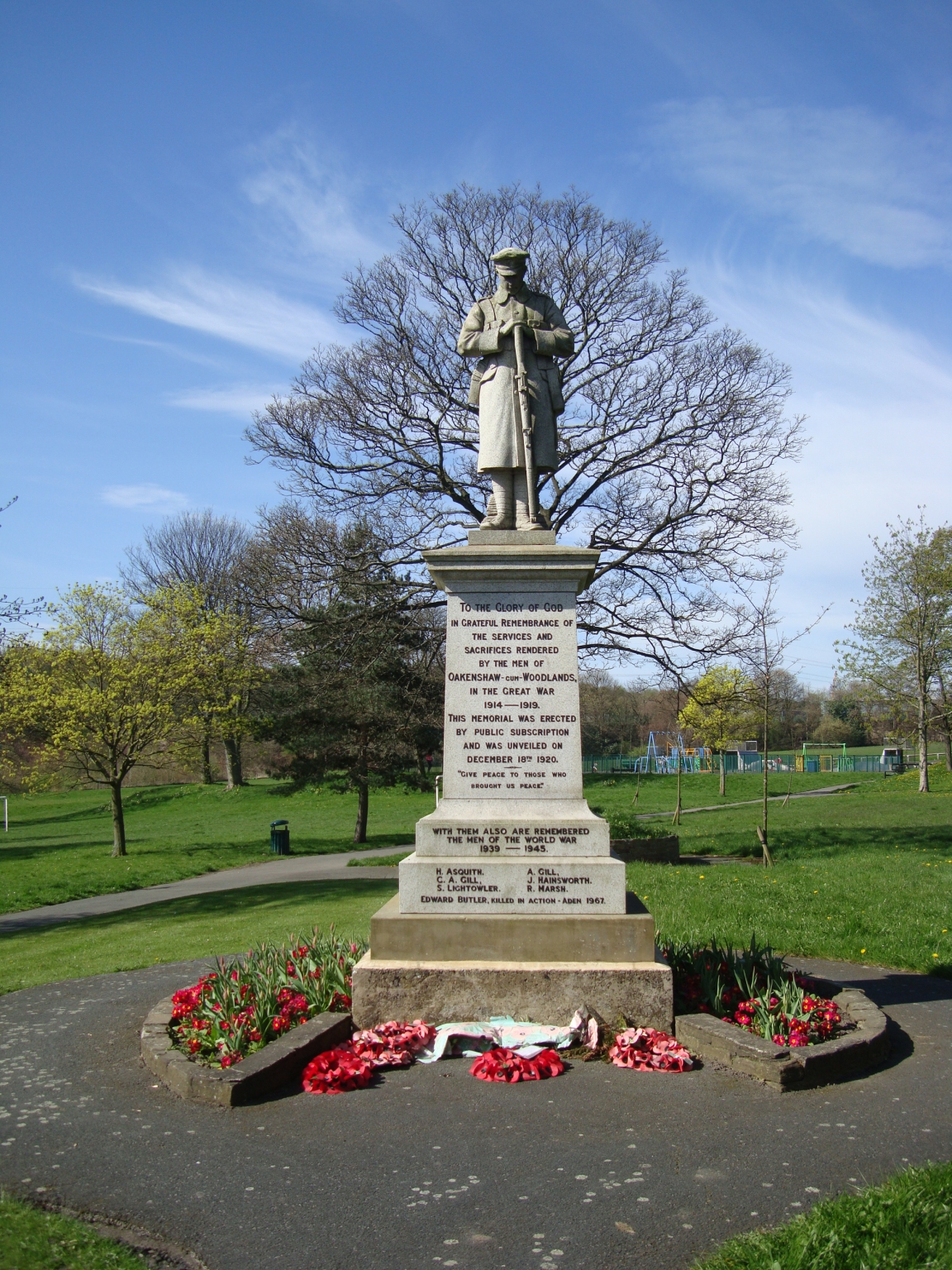 The Cenotaph in Oakenshaw near my house
Unusually my Village until recently had no remembrance cenataph. Most villages have something, the Harald Club, just in between my village and the next has a statue for all their members who died in the World Wars, the next Village on has the same in their park and in the other direction there is a memorial garden with a cenotaph. I am really not sure why we dont have one. Clearly many young men from the area fought in both World Wars. My Grandfather's and Great Uncles amongst them.
In 2014 the Royal British Legion laid a stone with a plaque on our Village Green and renamed the green as the remembrance field. This seemed a good place to pay my respects. I am not religious so a church service didnt appeal to me. So I put on my best coat and pinned my poppy to my chest and walked up. Fittingly enough it was raining.
I was the only person there (I guess anyone else who was bothered was probably in one of our 3 churches) and at 11am I stood in respectful silence. There were some very nice home made poppies from the local schools and a proper wreath from the Royal British Legion.
The picture below is probably the one that most makes me think about the impact locally. I have been associated with my Local Rugby League team for nearly 30 years, playing, coaching and managing. This picture is the team that won the Halifax cup in 1915. My local team. The three cameo pictures being members of the team who had volunteered and were not able to play.
This is just before the famous call up of volunteers from Kitchener and the local "Pals" battalions that were slaughtered on the first day of the Somme. Bradford had two battalions so nearly 2 thousand men from a small City, they took 50% casualties on the first day of the Somme, every house in the City knew someone who had died, in some cases multiple members of the same family. This was true all over the Country and I have to wonder how many of this team were able to play again when the war was ended.
We will be giving another 2 minutes silence this afteroon as I take the under 7's I coach to the England VS New Zealand final test this afternoon (Yes there was another test this weekend not just the Twickenham one) and I hope that people can put aside their politics to pay their respects to the generations of young men from our local towns who paid the ultimate sacrifice for their countries.
Lest we forget.